News
triOS Announces New Video Game Art Program
March 29th, 2019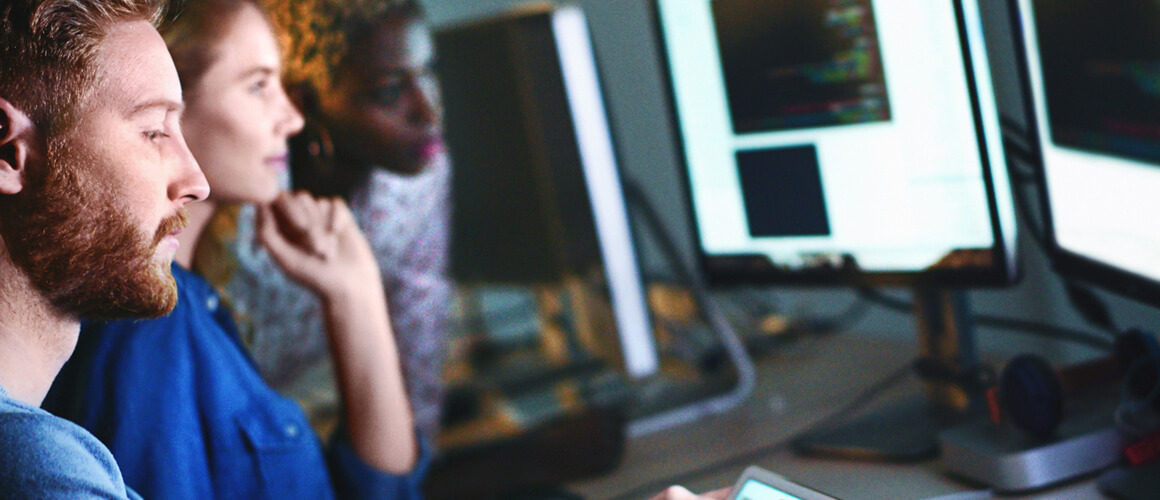 Mississauga, ON – Fresh on the heels of the launch of the Video Game Development diploma program, triOS College is pleased to announce the Video Game Art diploma program at their Mississauga campus.
Students in the Video Game Art program will learn the techniques of 2D and 3D character modelling, game level design, digital drawing and other key competencies using programs like Adobe Photoshop and Illustrator. Built into the cost of the program, students will practice their skills on a 15" MacBook Pro, iPad and Apple Pencil.
As the Faculty Head of Video Game Programs at triOS College, Robert French was heavily involved in the revitalization of the Video Game Art diploma program. Classes will begin running September 2019.
"I'm excited to see the incredible works of art that come out of the updates we're making to the Video Game Art program," said French. "Classes led by Industry professionals using all the current tools and technology is great, especially when the students coming in have such a deep passion for creating and are serious about becoming the next wave of masters at their craft. I'm positive, that in just a year or two I'll start seeing even more names of our graduates, in even more game titles."
Upon graduating from this program, students will have a fully developed demo reel for their portfolio to highlight and showcase what they have done while out on job interviews.
The updated Video Game Art diploma program offers a 16-week internship, hosted by various studios within the Greater Toronto Area. This experience will allow students to gain hands-on experience that can be applied to their resumes. For anyone interested in the new program, please visit www.trios.com/programs-courses/technology/video-game-art/ for more information.
About triOS College 
The mission of triOS College Business Technology Healthcare Inc. is to help students become job-ready graduates. triOS College is a private career college with 8 campuses across Ontario focused on providing practical hands-on training that students need to be successful in their chosen careers.
triOS College offers a wide variety of programs that are highly relevant in today's job market within Business, Technology, Healthcare, Law, and Supply Chain. The program curriculum is extremely comprehensive and is uniquely developed with input from industry leaders to provide the highest quality education.
Canadian-owned and operated, triOS College is proud to be recognized as one of Canada's Best Managed Companies for seven years in a row. triOS has been awarded this Platinum designation for redefining post-secondary education by listening to students and employer needs to deliver effective results.