Frequently Asked Questions about triOS College
March 23rd, 2023
When you embark on an educational journey, you will invest a lot of time, money, and effort. Hence, you need to scrutinize your choices when it comes to picking your school or program to ensure that your endeavor will be worth it.
If you are considering enrolling in triOS College, then we have made it easy for you to search for the answers you must be looking for. We've compiled here some frequently asked questions and their corresponding answers to feed your curiosity.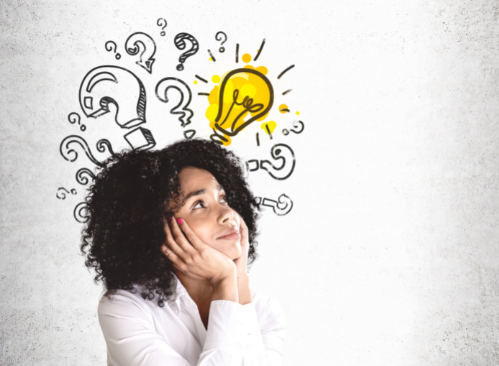 Choose your school or program wisely to ensure that your endeavor will be worth it.
Is triOS College Accredited / Registered?
Yes, triOS College is registered under the Private Career Colleges Act, 2005 and adhere to the strict policies outlined in the Act. Additionally, many of our programs are accredited by the specific industry's regulating body.
We aim to help students like you to become job-ready graduates by maintaining high-quality teaching standards and fostering an effective learning environment in small, interactive class settings. To ensure our diploma programs keep up with the constantly evolving market, we regularly update them with the help of our seasoned instructors and industry employers, who excel in their respective fields.
Is triOS College Recognized in Canada?
As a Canadian-owned institution, triOS College is honored to be awarded by Deloitte as one of Canada's Best Managed Companies for 12 successive years. triOS has also received the Platinum designation for reinventing the standards of post-secondary education. Consequently, various Canadian industries and professional associations recognize triOS College.
In addition, triOS College has teamed up with different healthcare organizations and affiliates from various industries to ensure our curriculum is updated and help us provide real-world experience to students like you. These notable partners include:
Deloitte
Microsoft Canada
AME Learning
Canadian Addiction Counsellors Certification Federation (CACCF)
Canadian International Freight Forwarders Association (CIFFA)
National Payroll Institute (NPI)
CompTIA
Supply Chain Canada
Certified Supply Chain Management Professional (CSCMP)
Career Colleges Ontario
National Association of Career Colleges (NACC)
triOS College operates eight campuses across the Canadian province of Ontario — Windsor, London, Kitchener, Hamilton, Mississauga, Brampton, Toronto, and Scarborough — and offers flexible online diploma programs globally.
Is triOS College Public or Private?
For more than 30 years, triOS College has been registered as a private career college under the Private Career Colleges Act, 2005. Founded in 1992, triOS has provided hands-on training to more than 40,000 graduates to succeed in the highly-relevant fields of Business, Technology, Healthcare, Law, Supply Chain, and Gaming.
Ready to give your career a much-needed boost? Browse triOS College's wide array of comprehensive diploma programs to grab the ticket to your future professional success.