Meet Your Instructors – Amy Pytlowany | Medical Office Administration
March 21st, 2023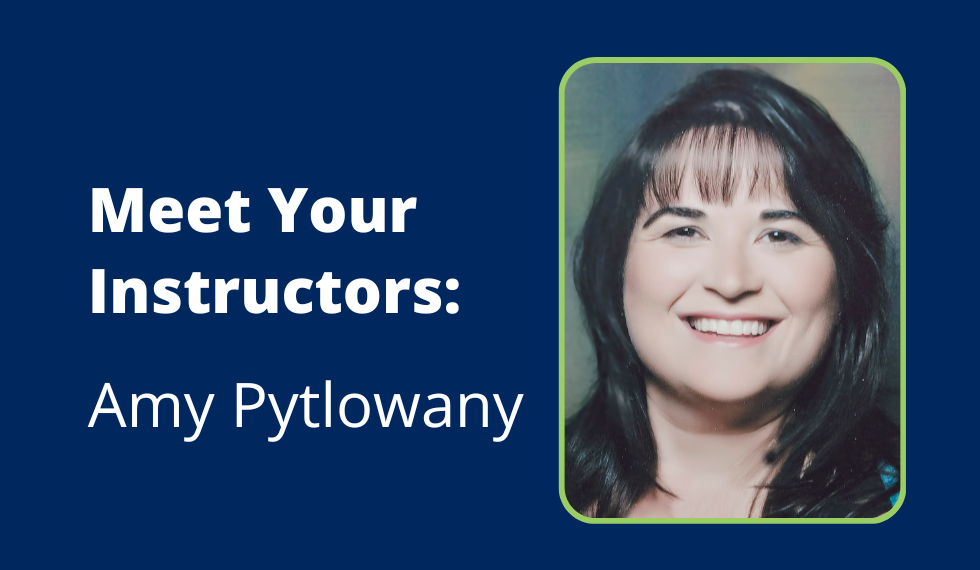 Initially drawn to teaching by her love of sharing knowledge with others, Amy has become fixture in our Medical Office Administration program. As an instructor, she prides herself on creating an engaging and informative classroom for her students. With a Bachelor's degree in Biology, almost two decades of teaching experience, and keeping current with industry trends, Amy brings a wealth of knowledge to the classroom.
Amy says that the Medical Office Administration program is diverse in that students learn a number of transferable skills and can find employment in a variety of industries beyond healthcare. While many students find employment in medical offices and other healthcare settings, the transferable skills, such as interpersonal communication and organizational skills, will prove invaluable in any industry. She sees a growing demand for Medical Office Administration professionals, especially as retirement rates increase in the coming years, meaning that students will find a number of rewarding career options upon graduation.
"Students in our Medical Office Administration program gain the transferable skills they need for careers in healthcare settings and beyond. They graduate ready for in-demand and rewarding careers, especially as retirement rates continue to increase."
In the classroom, Amy draws on her education and years of teaching experience to guide students through the program. She keeps up-to-date with changes in the industry so that she can provide students with relevant information and to prepare them for changes in the industry. Over the course of her many years in the classroom, she's seen countless students graduate and find rewarding careers, but still loves the moment when she can see that a student has fully grasped a concept or topic.
"Being able to share my knowledge with students is incredibly rewarding. One of the greatest parts of my job is seeing students faces light up when they begin to understand what we're discussing in class and how the concepts relate to the real-world."
Outside of the classroom, Amy enjoys reading and spending time with her friends and family.