Meet Your Instructors – Brandy John
January 30th, 2023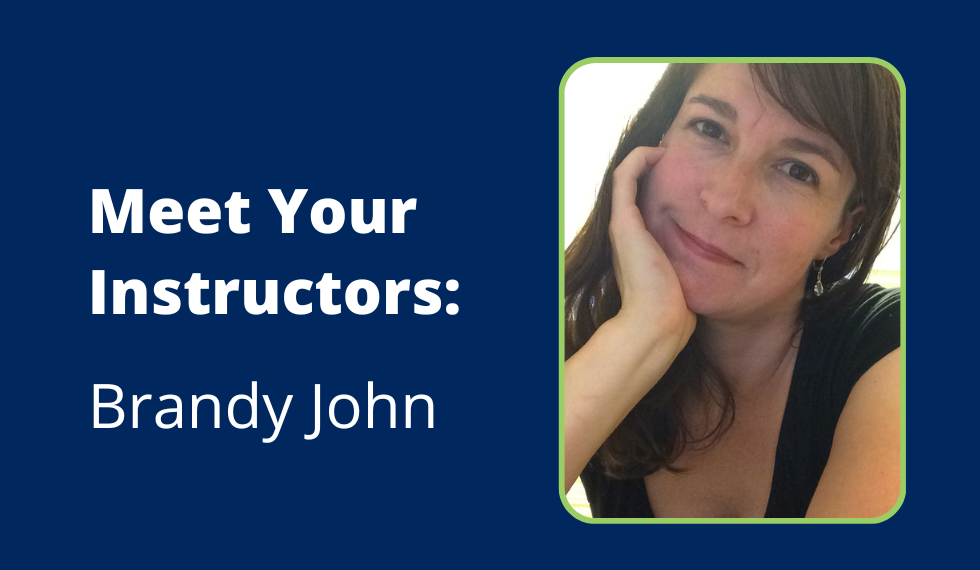 With 24 years of experience as a Registered Massage Therapist and 22 years of teaching experience, Brandy John brings a wealth of knowledge to students in our Massage Therapy program. Brandy holds a Bachelor of Science in Biology from the University of Toronto, and since joining triOS College 5 years ago, she has shared her passion for massage therapy, healthcare, and sharing knowledge to countless students. In addition, Brandy is President of the Canadian Council of Massage Therapy Schools, Vice President of the Ontario Council of Private Massage Therapy Schools, and serves as an ambassador and editorial board member for the Registered Massage Therapists' Association of Ontario. She also spends time writing and editing textbooks for Wiley.
Brandy was a tutor throughout school, and her love of sharing her knowledge drew her to teaching. She enjoys seeing her students surpass their own expectations and seeing them realize how much they've learned in a short amount of time. Because she is still a practicing massage therapist, she is able to impart current practices and trends on her students so that they become familiar with industry-standard practices and skills. In the classroom, she uses simulations to develop skills and brings in diverse populations to the student clinic so that students can be exposed to real world clients with a variety of needs.
"One of the greatest joys I have as an instructor is seeing my student graduate and continue to enjoy learning and growing. I have enjoyed welcoming them as peers in the massage therapy profession and past student contributions to our profession as a whole running clinics, joining committees, as association members and becoming instructors themselves."
She notes that Massage Therapists will continue to be one of Canada's fastest growing careers. While COVID has increased the demand for massage therapists, Brandy says that the demand will continue to increase, especially as more and more referrals come from the medical community. She says that accreditation will be the standard, and triOS's use of core competencies will mean that students will be able to practice across the country when Registered Massage Therapist's become regulated.
"Massage Therapy is growing in all of the provinces in Canada with a greater demand for preventative health care that focuses on the entire body and mind. Clients are discovering the wide variety of conditions that massage therapy can treat but also the benefits of preventing conditions to maintain optimal health and wellness. The demand for massage therapists has never been greater from clinics requesting well trained therapists. It is certainly a wonderful time to start a career as a massage therapist!"
Outside of the classroom and the clinic, Brandy enjoys spending time outdoors and with her family. She is an avid active outdoors person, who strives to spend as much time in nature as possible.