Paralegal Grad Tells His Success Story
January 5th, 2022
Muhammad A. is a graduate of the Paralegal diploma program at triOS College. As a newcomer to Canada and supporting a family of six, he was looking for a way to get into a new career right away. Since completing the Paralegal program, Muhammad has been able to start and run a successful practice as a licensed paralegal.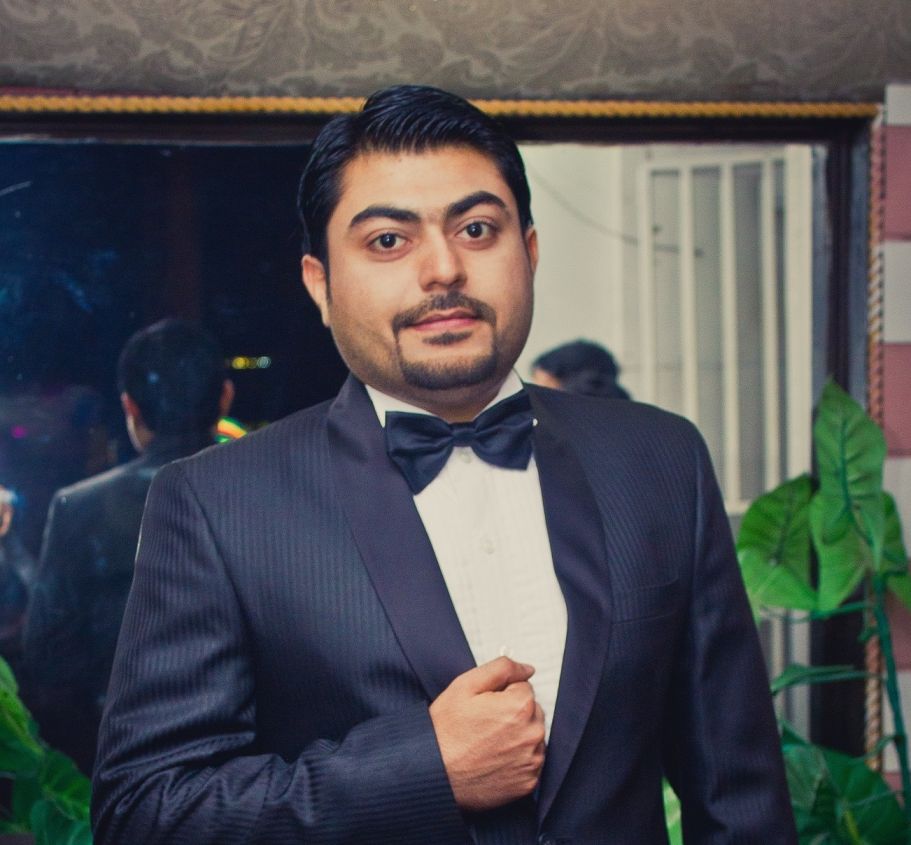 Muhammad's instructors at triOS College have instilled an entrepreneurial spirit in him. He is now successfully running his own practice as a paralegal.
Muhammad's success story was 
featured on Omni TV
, where he details his experience in Punjabi. Muhammad provides more insight on his experience at triOS College in the following interview.
1. What made you choose to study at triOS College?
A friend of mine, who was a co-worker at Wal-Mart, had someone refer him to triOS. At the time, I was looking into opportunities to enhance my educational credentials. He told me that triOS College offered a paralegal program. I went to the college and met with the Admissions Team. From there, my journey at triOS College started. They explained to me how the program works and what the career opportunities would be after I complete the program. 
2.
Why did you choose the Paralegal program?
As a new immigrant, there are certain things you can do as someone who has just landed in the country. There are some limitations with respect to the cost of the program also. I had a lot on my plate — I had my family and my children, so I had to put food on the table. I couldn't go into a full-time program in a community college or a university, where I can go for a 4-year program and pursue a career from thereon. 
I was looking for something that's not too lengthy and that I could make a career out of also. I was always fascinated by law. I found out that in Canada, there is another way of getting a license and becoming a part of the law field as a paralegal. So, I researched and found that if I become a paralegal, I can always go ahead and get my LLB (Bachelor's Degree in Law) and LLM (Master of Laws) and pursue a career in law. At that time, it was a first step and something I could manage.
3. What was your life like before you came to triOS?
Life was good but not challenging. With the paralegal program, it's easier looking at the program on paper rather than going into class and doing all the presentations and mock trials, studying hard, doing all the readings, learning case law, and whatnot. It threw a challenge at me, and I accepted it. I believe I did well. 
 4.

Do you have any advice for other newcomer students?

My advice would be to look into these types of short programs: medical assistant, paralegal, or the IT (Information Technology) program. I see international students coming from all parts of the world to study in Canada. But when they come here, they go to community colleges or universities, they go for the 4-year program which is too long in my opinion. If someone just wants to enhance their skill set and get something in a shorter period of time that will pay or reward them accordingly, my advice would be to look into private career colleges like triOS. Research and do your due diligence, and then go into the program that best fits your needs. 
 5.
What was the most interesting thing you have learned during your time in Canada so far?
The most important thing that I've learned in Canada is equality and giving respect to everyone. Studying in a classroom at triOS was the starting point. There were so many people from different ethnic backgrounds and different cultures of life. Studying and being part of a team where you build those skills for teamwork is very important. All of the workspaces value it. The most important thing I learned is to work with other people with different temperaments, with different levels of patience, and with different levels of understanding. That is something that I'd say is at the top of my list. 
6.
How would you describe your experience at triOS College?
It was a fun time. I met new people, and I made new friends. I was new in the country at that time, so it was challenging for me to settle down and integrate into society. I still remember my first day at triOS, where I was looking nervous in class. And I still remember my last day at triOS, where everyone was together in a huddle, and we were very emotional about leaving each other. But still, all of my colleagues at the school, even outside of the paralegal program, we used to have talk and we had great, fun times. 
 7.

What sort of job were you able to get?

I'm not a "job person" anymore. After graduating from triOS, my instructors have instilled this entrepreneurship in me, so I'm successfully running my own practice as a paralegal. Since I graduated and got my P1 (Paralegal) License from the LSO (Law Society of Ontario), I have been practicing and running a very successful business. 
 8.

How was your internship experience?

I went to JSM Law in Mississauga. It was a personal injury law firm. This is another good thing about triOS and the program. The internship is also integrated, and Career Services helps you find a placement. Even my instructor went above and beyond; she helped me enhance my resume for the internship. 
 9.

What was your best memory from school?

I would say the mock trials we used to do in class. They were something I always looked forward to. We always had a healthy competition. I was one of the strongest advocates in class, and there was another student who had a law background from back home. She was also a very strong candidate for the mock trials. We used to have this healthy competition — she would go on the stand for one side, and I would go on the stand for the other. We used to have these real debates in class. 

The Paralegal diploma program at triOS College is 52 weeks long and is accredited by the Law Society of Ontario. Students will receive an understanding of various areas of law including tribunal practice, residential landlord and tenant law, civil litigation, and much more. Half-day classes allow students to still work and take care of other commitments. The program includes a 4-week internship to provide students with hands-on experience before they enter the field.

Visit our Paralegal program page to learn more about our program.

Visit our Legal Assistant and Law Clerk Specialist program pages to view more Law programs available with triOS College!