Personal Support Worker Grad Shares Story
March 28th, 2022 / By triOS College
Being a newcomer to Canada and getting the privilege of going to school through the Challenge Fund is a great benefit to me. I say this because I get an opportunity to further my post-secondary education without being in debt, and I gain knowledge in a powerful and growing sector that will require greater services of Personal Support Workers as the population age. This will also open up more avenues for me to find stable and gainful employment, placing me in a position to consistently contribute to Canada's economy by paying my taxes and providing for my family.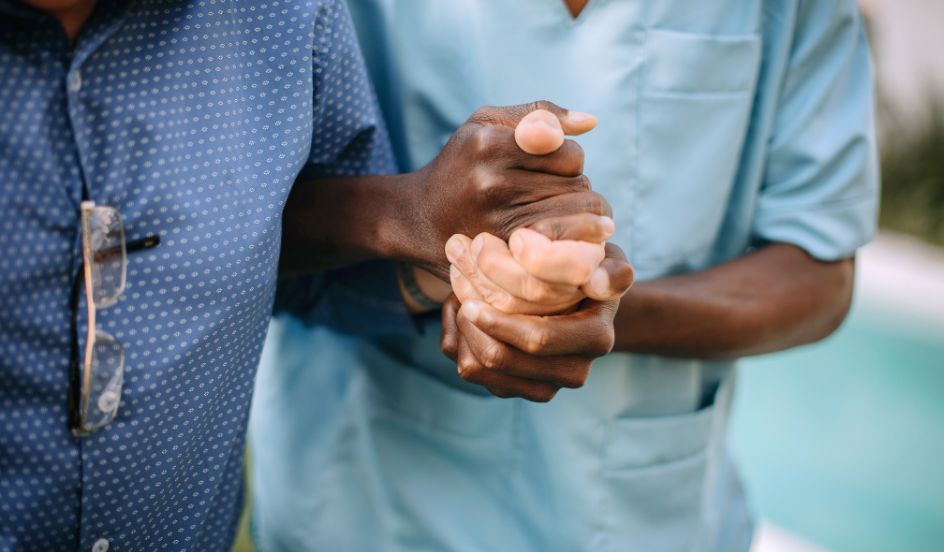 While working with vulnerable clients on my placement, I have gained knowledge and insights which have made me realize how important elderly care is. I have come to understand the importance of healthcare in Canada and the role that organizations such as Banwell Homes and the government play in the vulnerable sector. Lastly, this has shown me how health determinants affect peoples lives and has prompted me to re-examine health and nutrition in my personal lifestyle and that of my family.
The structure of my program at triOS College was excellent, as it allowed me to learn in a manner that allotted time for me to grasp the content. The teachers were excellent when delivering the lessons, especially Bill and Robina, because they wanted to see you succeed. I am grateful also to have worked with three very knowledgeable staff members; Catherine, Camilla and Nancy. My clinical supervisor, Nisha, was excellent always ensuring that I learned as much as I could in the field.
It's wonderful to know that we have a government that is interested in the growth of Canadians' education and the Challenge Fund is a brilliant project that has helped and will continue to help aspiring workers and clients alike.
Yusif S.
Visit triOS College's Personal Support Worker program page to learn more.