If you are a homeowner and/or have space in your home available to rent, we invite you to Becoming a Landlord. In this free virtual event, you will learn everything you need to know about renting out space in your home, a landlord's rights and responsibilities in the city of Mississauga, and much more.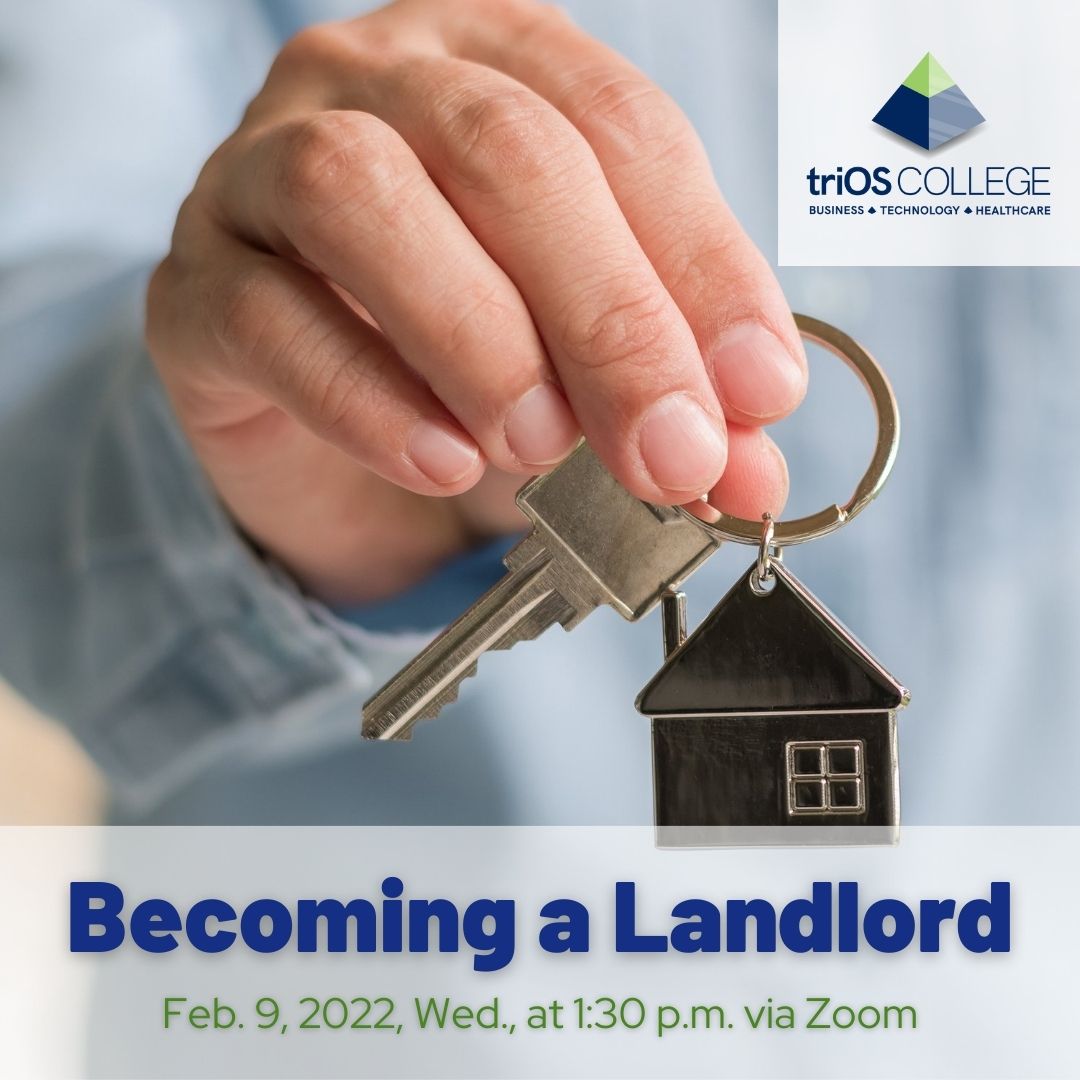 Kindly RSVP by February 8th.
Here's a quick look at what to expect:
An introduction to the need for accommodation among newcomers
A detailed overview of the rights and responsibilities for potential landlords in Mississauga
Learn about rental bylaws, fire enforcement, and other city regulations from official Mississauga representatives
Learn from a paralegal about the Landlord Tenant board
Resources for support
Detailed Q&A session
Join us on Feb. 9, 2022, Wednesday, at 1:30 pm via Zoom.
Host: John Cruickshank – Government and Community Relations Manager – triOS College
Guest Speakers:
Paralegal – TBD
Colleen Conner – Public Education Officer – Mississauga Fire Department
Captain Gary Pike – Mississauga Fire Department
Colleen Rowe – Supervisor Compliance and Licencing Enforcement – City of Mississauga
Date & Time
February 9, 2022
1:30 pm - 2:30 pm
RSVP Today