Events
Global Supply Chain and the Future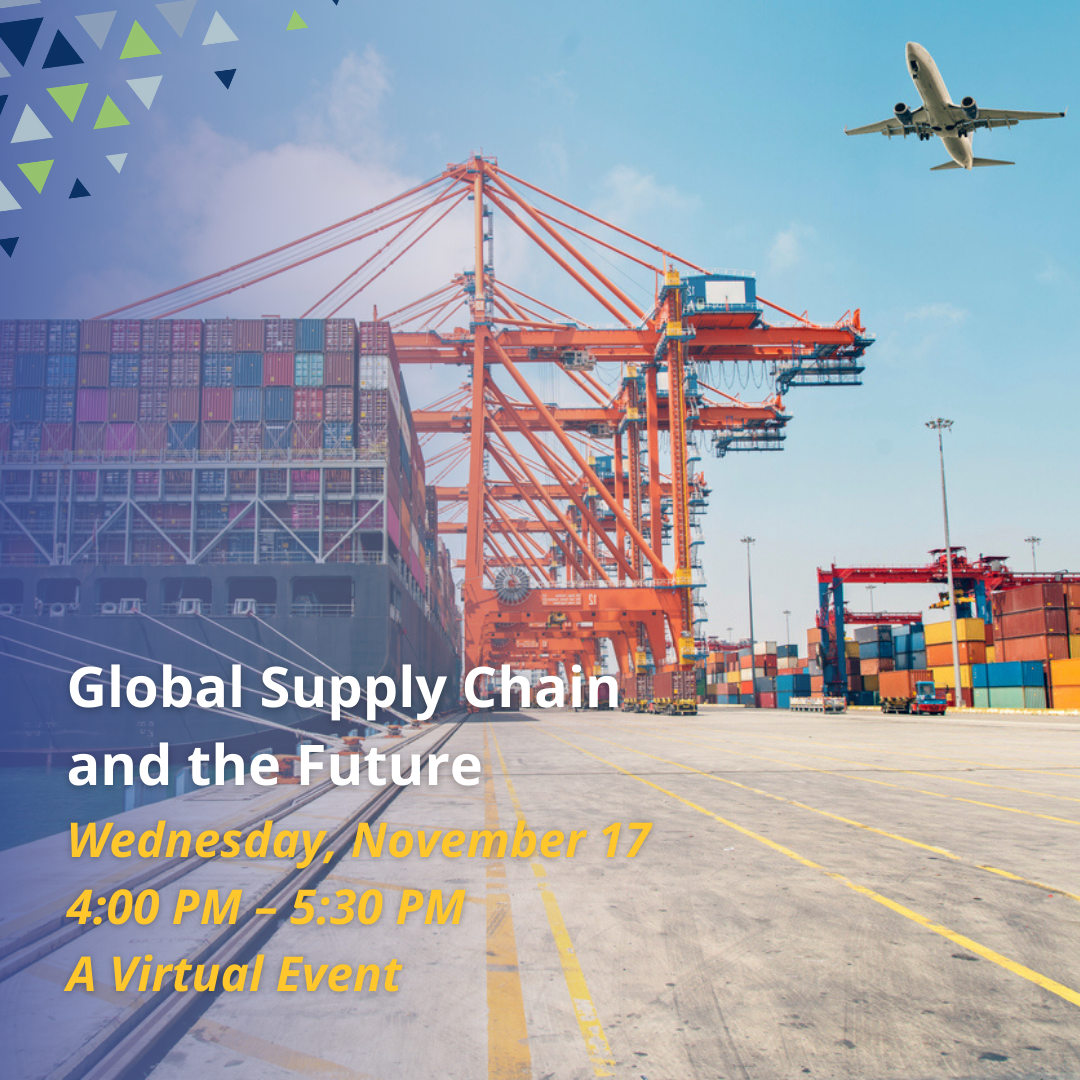 Hear from our guest speakers to learn about the growing demand in the Industry of Supply Chain Logistics.
Working in supply chain and logistics provides multiple opportunities with seemingly endless career paths to follow.
Learn about funding options to start your new career; how triOS supports students with internships; and provides graduates with ongoing employment assistance.
Guest Speakers
Sundar Bharadwaj: is a Supply Chain JD Edwards Professional with extensive global experience in Customer/Vendor Management, Logistics, Order Management & Finance. Currently, he is the Service Parts Integrated Business Manager with Compugen.
Jeff Turner, Faculty Head, Supply Chain and Logistics: In this role, he strives to ensure that the program meets the high-quality standards of training for our students and their future employers. Jeff is also an instructor for all the core courses of the Supply Chain and Logistics Program. He has been with triOS since 2012. Jeff has a Degree in Economics from the University of Western Ontario and has achieved the highest level of certification from Supply Chain Canada (formerly PMAC) Jeff is also a supply chain management professional with over 20 years of progressive experience in the field. He has successfully managed supply chains with national and global scope. He enjoys meeting the educational needs of his classes by sharing his experiences in the field and his passion for supply chain.
Nicole Blake, Employment Specialist: Nicole has many years of experience in recruitment, job search assistance, and business development within the education sector. She will be sharing her knowledge of the skills employers are looking for and how to ace that perfect job interview in Supply Chain and Logistics
Date & Time
November 17, 2021
4:00 pm - 5:30 pm
RSVP Today