Events
Pathway to a Paralegal Career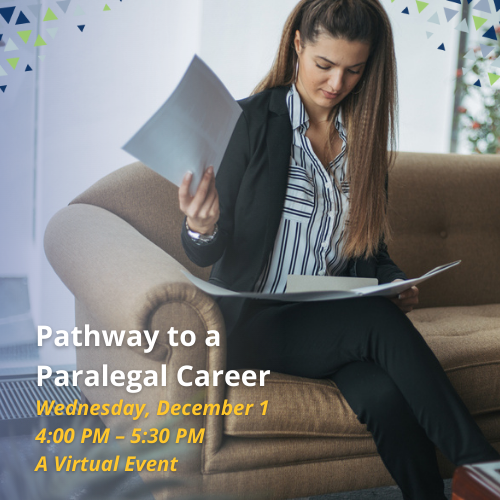 About this event:
We will look at areas such as Small Claims, Provincial offenses, Tribunals, and much more.
Learn about funding options to start your career; how triOS supports students with internships; and provides graduates with ongoing employment assistance.
Guest Speakers
John-Paul Rodrigues, Instructor – triOS College: Is an award-winning legal instructor and Paralegal Program Coordinator for several triOS Campuses. J.P. is also an experienced lawyer, primarily advising clients who have been detained by the police on immigration and criminal charges, as telephone duty counsel. He is also the host of the Justice in Pieces speaker series.
Date & Time
December 1, 2021
4:00 pm - 5:30 pm
RSVP Today