News
triOS College to Deliver Dedicated Personal Support Worker Classes With 4 Employers in Barrie
September 30th, 2019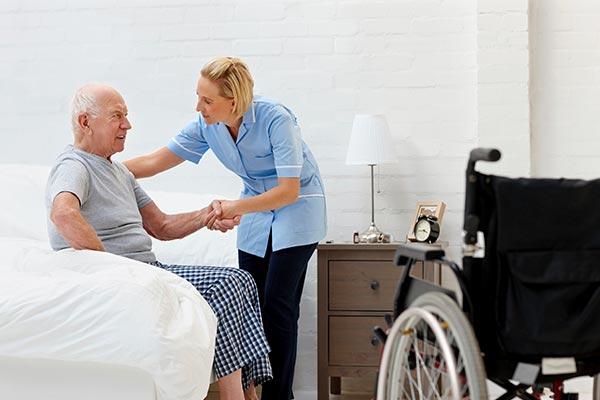 Barrie – triOS College and Mill Creek Care Centre, Sienna Living – Woods Park Care Centre, Victoria Village and Sienna Living – Owen Hill Care Community, are happy to announce a joint initiative to help train students in the Personal Support Worker (PSW) program. triOS College wants to help students get their Personal Support Worker certificate, at no cost, with a special grant funding provided through the Canada Ontario Job Grant program. These classes have started as of September 30, 2019, and are taking place in Barrie, Ontario.
This partnership is to help fill skill shortages in the field. Institutions are seeing a decline in the number of enrolments for their PSW programs, but the demand for these professionals in the industry remains high. According to CBC, the government is well aware of this decline in PSW workers in the field and it's working hand-in-hand with healthcare professionals to come up with a "long term transformational health strategy."
The Personal Support Worker program is ideal for those who are compassionate individuals looking to help others with their day-to-day, health needs; you must be committed to providing quality care and services to your clients and aiming to make an outstanding difference in the community.
Speaking more on the collaboration with triOS, Executive Director of Mill Creek Care Centre Jenny Douma, says: "Mill Creek Care Centre entered into a partnership with triOS College in 2018, when we were offering the Personal Support Worker program in the Barrie area, and it was proven to be quite successful. Here we are again in 2019 running the program once again with this amazing College. triOS College is an absolute pleasure to work with.  They take the time to understand what we are looking for and need and customize their program to meet our needs so that when the students graduate, they were prepared, ready and orientated to our home to start right away. We found that the quality of students were better, our current staff even commented on how they were the best group of PSW students they had ever been placed with. The PSW students came here knowing that these were their future co-workers and future residents and it made the experience that much more unique and special. I would recommend this program, process and College to any other healthcare facility looking to help with recruitment and retention strategies." 
About triOS College 
The mission of triOS College Business Technology Healthcare Inc. is to help students become job-ready graduates. triOS College is a private career college with 8 campuses across Ontario focused on providing practical hands-on training that students need to be successful in their chosen careers.
triOS College offers a wide variety of programs that are highly relevant in today's job market within Business, Technology, Healthcare, Law, and Supply Chain. The program curriculum is extremely comprehensive and is uniquely developed with input from industry leaders to provide the highest quality education.
Canadian-owned and operated, triOS College is proud to be recognized as one of Canada's Best Managed Companies for seven years in a row. triOS has been awarded this Platinum designation for redefining post-secondary education by listening to students and employer needs to deliver effective results.
For further information please contact:
Communications Specialist
905-814-7212 x1037