News
triOS College Upgrades Personal Support Worker Program
April 13th, 2021 / By triOS College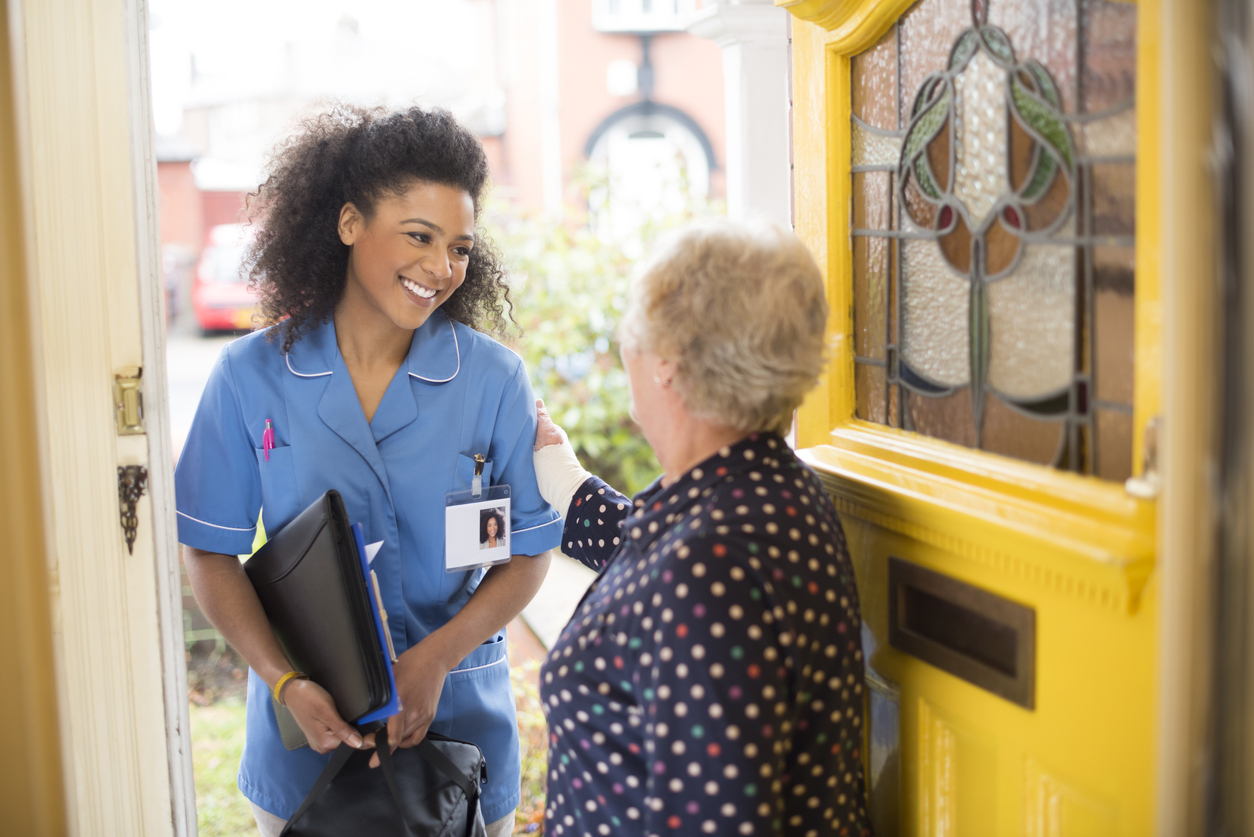 New Improvements Will Help Graduates Excel
In efforts to contribute to the increased need for qualified healthcare professionals in these unique times, triOS College has upgraded its existing Personal Support Worker (PSW) diploma program. The new upgrades will allow graduates to become equipped with the most updated PSW standards in education in accordance with the National Association of Career Colleges (NACC). These updates are in effect as of Monday, April 12th, 2021. Prospective students will benefit from two newly added workshops; Gentle Persuasive Approach and Intramuscular/ Subcutaneous Insulin Administration Workshop.
The Gentle Persuasive Approach (GPA) workshop will enable students to fully understand responsive behaviours, preparing them to be able to act effectively and appropriately in a workplace setting. This workshop is multi-disciplinary and designed for individuals who interact with older adults in the workplace, successful students will receive a certificate of completion. The Intramuscular/ Subcutaneous Insulin Administration Workshop will guide students to fully understand IM and SQ Insulin injections and the importance of administration, abbreviations related to Medication and Prescription, accurately read prescriptions and calculate medication dosage, understand injection landmarks, safe Medication Preparation, Pain Management techniques and risk and safety factors associated with IM/SQ Insulin injections. A Registered Nurse/ Registered Practical Nurse will perform the training. Participants will receive a certificate of completion.
"For the past few years, the demand for PSWs have been growing but currently due to the pandemic, the demand is even greater. The Canadian Health Care System is showing signs of distress due to the high demand of elderly clients seeking health care. PSWs are the foundation of the Canadian Healthcare system. Therefore, the Ontario Government is financing/investing more and more to promote the PSW profession." Said, Divya Kuruvila, current Program Co-Ordinator for the Personal Support Worker program at triOS College.
In addition, the eligibility requirements of triOS College's Personal Support Worker program have been updated. The PSW program's trajectory and 31-week structure with clinical placement will remain the same. Graduates will continue to have the support of triOS's Career Services team in securing their first job position in the field. Prospective students can expect to receive the most up-to-date training in this in-demand field at triOS College in just over 7 months.
About triOS College
The mission of triOS College Business Technology Healthcare Inc. is to help students become job-ready graduates. triOS College is a private career college with 8 campuses across Ontario focused on providing practical hands-on training that students need to be successful in their chosen careers.
triOS College offers a wide variety of programs that are highly relevant in today's job market within Business, Technology, Healthcare, Law, and Supply Chain. The program curriculum is extremely comprehensive and is uniquely developed with input from industry leaders to provide the highest quality education.
Canadian-owned and operated, triOS College is proud to be recognized as one of Canada's Best Managed Companies for ten years in a row. triOS has been awarded the Platinum designation for redefining post-secondary education by listening to students and employer needs to deliver effective results.
Since its inception in 1992, triOS College has prepared over 30,000 job-ready graduates for rewarding careers. triOS offers programs in Business, Technology, Healthcare, Law, and Supply Chain. Students receive a career-focused approach to education and receive internships with most programs. triOS has eight campus locations across Southern Ontario and is registered as a Private Career College under the Private Career Colleges Act of Ontario, 2005.
More information on triOS College can be found at www.trios.com
For further information, please feel welcome to contact: Communication Specialist, 905.814.7212 x1037 or communications@trios.com