News
triOS College Welcomes Updated Video Game Development Program
November 9th, 2021 / By triOS College
In response to the rising interest in gaming culture across Canada, triOS College Business Technology Healthcare is making enhancements and changes to the existing Video Game Development program. triOS will also be adding a new faculty to their current offerings. The new Faculty of Gaming will house the Video Game Art and Video Game Development diploma programs. The decision to create a new faculty comes from the college's future intentions to expand and offer more programs in creative and arts-based industries.  The new faculty of Gaming will join the current 5 faculties of Business, Healthcare, Law, Supply Chain, and Technology. With more Canadians taking an interest in career paths once considered to be untraditional, triOS College seeks to be a leader in innovation, helping students with varying interests to become job-ready graduates prepared for the evolving work landscape.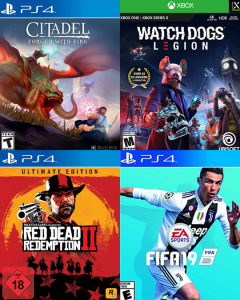 "The video gaming field is expanding across Canada and triOS College wants to help those with a passion for video games get the right knowledge and training.", said Stuart Bentley, President of triOS College. "As a result of the global pandemic, more individuals are turning to videos games as a source of entertainment, community, and a way to unwind. Our grads and instructors have worked on some amazing, well-known video game projects, and we want to ensure that new students have the skillset to align with this popular and dynamic industry."
The Video Game Development program features innovative tools and tech used by industry experts across multiple industries. Our program has been designed to develop our students' ability to deliver cutting-edge content and interactive experiences across the globe. Students will learn everything they need from the fundamentals of development and techniques used for developing 2D and 3D games. By the end of our program, students will have extensive knowledge of C++ programming, as it's now spread across most courses. C++ is the language of video games used by many game engines to develop the world's best experiences on PC, PlayStation, Xbox, Switch, and Mobile. Throughout the program, students will learn how to bring ideas to life from prototype to release. Students will design and develop games from small to large scale teams working across campuses and disciplines to create their original masterpiece. Our students have worked on games such as FIFA 20, Red Dead Redemption, Watchdogs: Legion, Dead by Daylight, Warframe, Citadel Forged With Fire, and Mayhem in Single Valley.
Throughout the program, students will learn strategies for employment success with the support of the Career Services department. A 16-week internship ensures that students will gain real industry experience that will be a valuable asset to employers. Graduates can expect to find work with indie and large gaming studios. Graduates of the Video Game Development program have moved into positions with companies such as Rockstar Games Toronto, Ubisoft Toronto, EA Games Vancouver, Digital Extremes, Blue Isle Studios, and many others.
The updated Video Game Development diploma program is available for enrollment as of today. The program is full-time at 69 weeks or 85 weeks with the internship option. Prospective students can contact triOS College now to be enrolled for a Fall/Winter start. triOS College's team of qualified and capable Education Consultants will assist new students in accessing bursaries that they may be eligible for.
Learn more about the Video Game Development diploma program here: https://www.trios.com/programs-courses/technology/video-game-development/
About triOS College
The mission of triOS College Business Technology Healthcare Inc. is to help students become job-ready graduates. triOS College is a private career college with 8 campuses across Ontario focused on providing practical hands-on training that students need to be successful in their chosen careers.
triOS College offers a wide variety of programs that are highly relevant in today's job market within Business, Technology, Healthcare, Law, Supply Chain, and Gaming. The program curriculum is extremely comprehensive and is uniquely developed with input from industry leaders to provide the highest quality education.
Canadian-owned and operated, triOS College is proud to be recognized as one of Canada's Best Managed Companies for eleven years in a row. triOS has been awarded the Platinum designation for redefining post-secondary education by listening to students and employer needs to deliver effective results. Since its inception in 1992, triOS College has prepared over 30,000 job-ready graduates for rewarding careers.
For further information, please feel welcome to contact: Communication Specialist, 905.814.7212 x1037 or communications@trios.com