News
triOS Rolls Out Evolution of Video Game Program
February 5th, 2019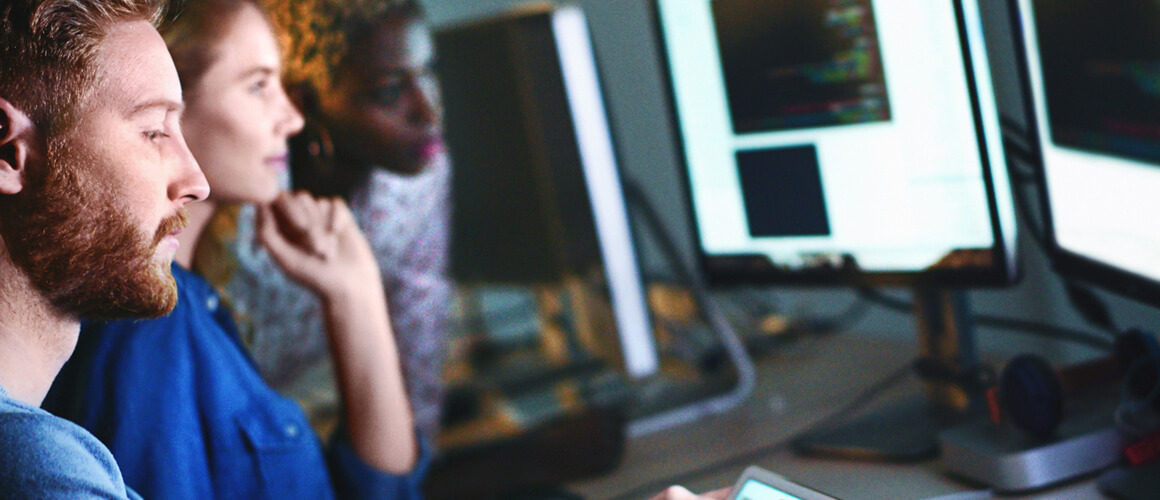 Mississauga, ON – triOS College is excited to announce the launch of the updated Video Game Development diploma program at the Toronto campus, with classes starting in April 2019.
This program will prepare students with several completed video game projects that can be highlighted in their portfolio after graduation. Students will complete multiple gaming projects while enrolled in Video Game Development program: game prototypes, several C++ games, several Unity Games, multiple Unreal games, and several mobile games in both Java and Swift that will contribute to their professional portfolios.
"We are very excited to be rolling out this new program," said Stuart Bentley, President of triOS College. "The video game design industry continues to expand and we are proud to be preparing the future professionals of that industry here at triOS."
Robert French, Faculty Head of Video Game Programs at triOS College has worked for the school for over 9 years and had a great deal of impact on this new program.
"I'm super excited to see the continued success of our Video Game programs as they move into their second decade," said French. "To see so many of our grads in the industry making amazing things, and knowing that we played a part in shaping them through our programs to go after what they wanted and become successful? That's something to be and stay excited about."
French explains that the program is designed with the goal of having students be published in the industry before they graduate, furthering their chances at employment after their program finishes. "In the updated program, there are multiple points that the students will have the opportunity to actually publish their games and get noticed. This experience should help build the competence and confidence of our graduates and give them a real advantage post-graduation." says French.
Keeping in line with the rest of the video game programs at triOS, the updated Video Game Development program offers a 16-week internship at different size studios within the city. This gives students the real-world experience and confidence needed to break into the industry and stand out against other job seekers. Students interested in the new program are encouraged to visit www.trios.com/programs-courses/technology/video-game-art/ for more information.
About triOS College 
The mission of triOS College Business Technology Healthcare Inc. is to help students become job-ready graduates. triOS College is a private career college with 8 campuses across Ontario focused on providing practical hands-on training that students need to be successful in their chosen careers.
triOS College offers a wide variety of programs that are highly relevant in today's job market within Business, Technology, Healthcare, Law, and Supply Chain. The program curriculum is extremely comprehensive and is uniquely developed with input from industry leaders to provide the highest quality education.
Canadian-owned and operated, triOS College is proud to be recognized as one of Canada's Best Managed Companies for seven years in a row. triOS has been awarded this Platinum designation for redefining post-secondary education by listening to students and employer needs to deliver effective results.