Grad Finds Calling in Police Foundations
October 7th, 2021 / By triOS College
Kurt. S is a successful graduate of the Police Foundations diploma program at triOS College. Kurt was attracted to a few options before deciding to enroll in Police Foundations. The program provides extensive and thorough police and security training, including essential firearms safety training, crisis intervention and conflict management, forensics and evidence, community policing, and ethics. This program is a great option for anyone who enjoys helping people has a passion for the law. Kurt was able to achieve the feat of starting his own security company once he graduated. We asked Kurt 4 questions to learn about his experience with triOS and the program.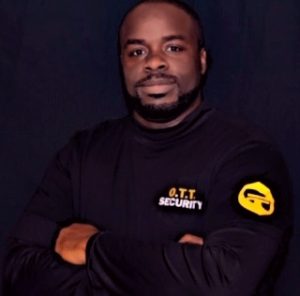 1. What were you doing prior to attending triOS College
Before attending triOS College Brampton Campus, I was working for Bell Canada as a Field Tech Expert. Things went south and at that point, I decided that I should finish schooling and get a degree in something that can help me get more ahead in life.
2. How was your experience during your program
When applying, I was applying for the IT Program; however, the campus director at the time made it apparent that I will be better suited to be enrolled in the Police Foundation Program based on my personality. That there was a life-changing event that made wanting to come to school one of the best experiences I won't forget.
3. What are some of the jobs/positions you've had since graduating
Before graduating, I got picked up by The G4S company which started me doing security for Brampton Civic Hospital along with South Lake Hospital in New Market to which I still do from time to time; however, I am currently working security for the LCBO on top of owning my own Security Company (Over The Top Security).
4. Would you recommend triOS College and Police Foundations training?
Finally, I would recommend triOS Period as a place to attend, grown, and especially to inherit some great values from those who have been through the same course and trial and became and made something for themselves. Some of the faculty there have gone to triOS and became counselors themselves, which made things easier to connect with the students attending there. So I will always recommend going to a place where they will always make you feel welcome but not go easy on you when it comes to helping you grow.
---
Kurt is only one of many successful graduates of the Police Foundations diploma program. Our graduates have been hired at police services across the country such as the RCMP and Hamilton Police Service, and some even start their own businesses like Kurt. Having an education not only provides the knowledge you need to succeed in the field but also a competitive edge when it comes to the job searching process. The Police Foundations diploma program at triOS College provides students with an internship to start to grow and develop their skills in the workplace. Learn more about the Police Foundations diploma program here: Police Foundations and Security Program