I don't like hearing someone say to me, 'I can't do it' – Joe's story
October 28th, 2022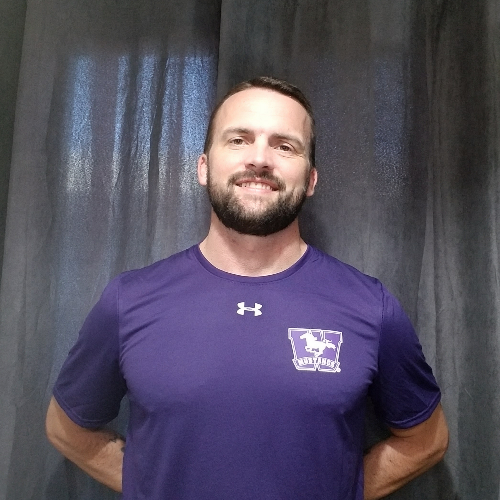 Before attending triOS, Joe spent most of his life working in commercial trucking and on oil rigs in Alberta. After a cancer scare in 2018, he began thinking about everything he has and hasn't done in life, and made the decision to go back to school. With a 14-year-old, balancing school, work, and family commitments was difficult, but Joe successfully completed the Physiotherapy Assistant/Occupational Therapy Assistant program. With a keen interest in human anatomy and personal training and a desire to steer himself towards a career in sports medicine, the Physiotherapy Assistant/Occupational Therapy Assistant program was a natural fit. The design of the program caught his eye, as he could continue working while still having time to study and be a parent and Joe says that going to a larger college would have meant that he would have to leave his job. Even though he would have to work and balance family commitments, Joe knew that he could excel in his program.
"I don't like hearing someone say to me, 'I can't do it'. My only response to that is, 'yes, you can. You just don't know you can, yet'."
He describes the program as one that doesn't open up a door, but opens up a hallway of doors because it prepares students for a wide variety of careers. Joe says his instructors were incredibly helpful and supportive, and through role-playing in the classroom he gained meaningful feedback that helped him excel in his placement. During his placement, he was able to gain experience in Occupational Therapy and Physiotherapy while at the same time assistant those in pain.
"Don't get comfortable being afraid, challenge yourself and face your fears."
Joe is currently an Assistant Coordinator of Fitness and Wellness at Western University, where he trains the varsity rugby and varsity wrestling teams. He plans to continue his career sports medicine, and would live to eventually train a team directly. He's also discussed opening up a clinic with his fiancé, who is a physiotherapist. He notes that if he had not gone to triOS, he would still be driving trucks and credits the program, his instructors, and the staff at the London campus for providing him with so many opportunities and giving him the support and advice he needed to succeed. In addition to his work with athletes at Western, Joe also coaches his son's hockey team and even founded a charity that aides those affected by the war in Ukraine.