triOS College has Given me the Confidence to Step Out of my Comfort Zone and Become a Part of the Workforce
October 26th, 2020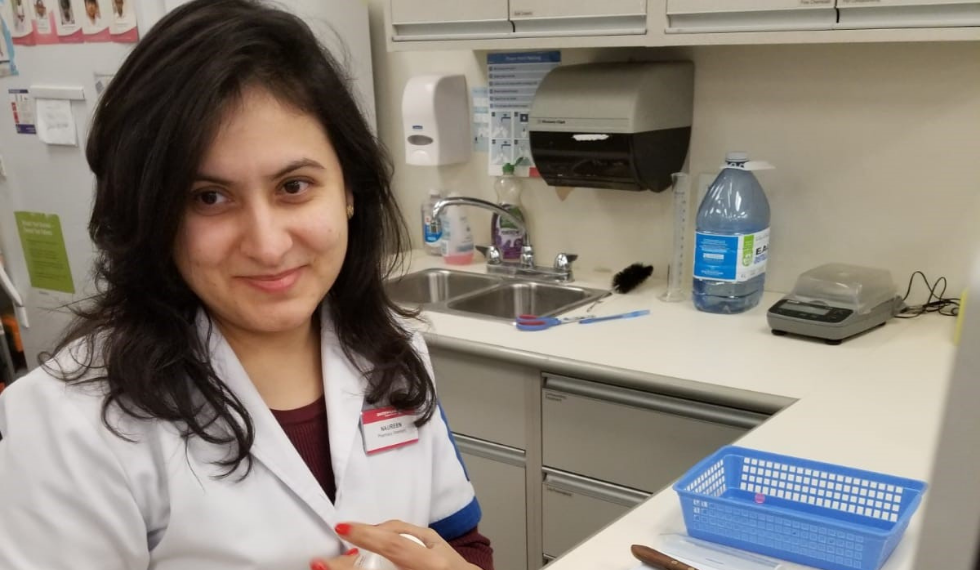 My name is Naureen Habib and I graduated from the Pharmacy Assistant program at triOS College, Brampton Campus and would like to share my success story.
triOS College has given me the confidence to step out of my comfort zone and become a part of the workforce, specifically retail pharmacy after 11 years of not working. In September 2019, I began to research about different colleges and came across triOS College. Out of curiosity I went in to ask about programs and fees. Immediately, they began to give me information and test my skills to see what accommodations they had available for me. This made me feel more confident, and gave me encouragement to pursue my dreams. I then started school in November of 2019 because I was so motivated. At first, I was scared and unsure if I was going to be able to do it, but then I met my teacher and felt so comfortable. I felt like I belonged. My family also supported me so much throughout this journey which made it even more incredible.
triOS College also helped me to figure out financial coverage. They helped me find and apply to places that will help me fund my education. triOS College was very fast with helping figure out their student's needs, it is astonishing. After being a stay at home mom for more than 15 years, getting back into the work force was really difficult, it was very nerve racking. The staff eased my transition, first into school and then back into the job market. I found myself really excelling in my studies. Once the pandemic started, triOS did a great job transitioning into remote learning making the student experience wonderful. My employment specialist helped me secure an internship with Shoppers Drug Mart and soon after completing my internship hours, they hired me on as a Pharmacy Assistant. This journey has been nothing but rewarding, and I thank the staff at the Brampton Campus for believing in me.
I am sharing my success story because I know how scary it seems when you come out from your comfort zone and start something new towards your dreams, especially when you're returning to education after a huge break of study in your lives. In my case this was after 19 years so, I was actually scared but my kids and other family members have supported me in each and every step. On top of that, I fortunately had an amazing teacher (my mentor, my guide and mostly my friend) who became my strength during my studies. triOS College Brampton campus recognizes my struggles and is the perfect place to start a new career.
Visit our Pharmacy Assistant program page to learn more about the program.