Meet Your Instructors – Liz Flewwelling
June 30th, 2023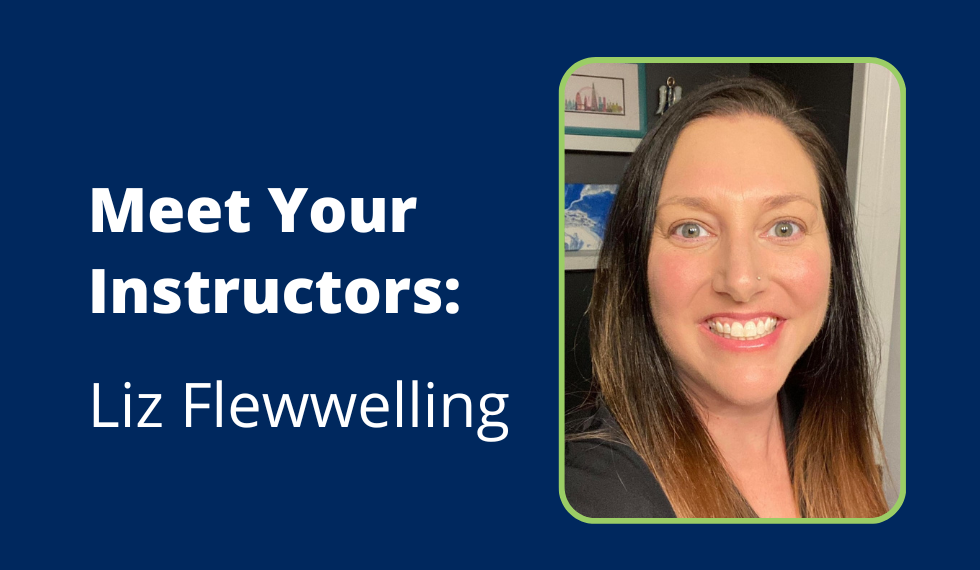 Liz Flewwelling is an instructor in our Community Services Worker program, and brings 24 years of experience in social work to the classroom. Her empathy for marginalized people and learning about the way humans think initially drew her to the field of social work. Combined with her commitment to diversity, inclusion, and equity made her feel that she belonged in the field. After graduating high school, she found a non-profit organization that provided supports for youth experiencing homelessness and began volunteering. Through her experience at the non-profit, she realized she that becoming a social worker was her calling.
After years of working in the field, her love of learning and sharing her knowledge and experience with people drew Liz to teaching. In the classroom, she uses current data and research in her curriculum and invites guest speakers from the field to share current trends and developments. Liz also uses current examples of what is happening in communities across the province of Ontario and Canada to convey concepts and topics to students. In addition, she also relates the curriculum to real examples and experiences from when she worked in the field so that students understand why it is important to know the information being taught. She prides herself on creating a classroom that makes her students feel safe, while at the same time fostering an engaging learning atmosphere. 
Liz says that in order to be a successful Community Services Worker, students need to be self-aware of their biases, whether conscious or sub-conscious. Students also need to heal any previous trauma so that they are not triggered by other people when working in the field. Liz also says that empathy, organization, interpersonal communication, and a commitment to self-care are all key attributes that will lead to success as a Community Services Worker. By being empathetic and building strong interpersonal communication skills, students will be able to actively listen to clients they are working with to show them that they truly understand and genuinely care.
She expects to see growth in the field in the next few years, especially as we continue to see the long-term impacts that Covid-19 has had on people living in our communities. She notes that we have learned where there have been gaps and social service systems, and believes that there will be more supports and opportunities to learn from mistakes that were made in the coming years.