I really grew and learned so much valuable information, knowledge and skills that prepared me for the field – Charity's story
October 27th, 2022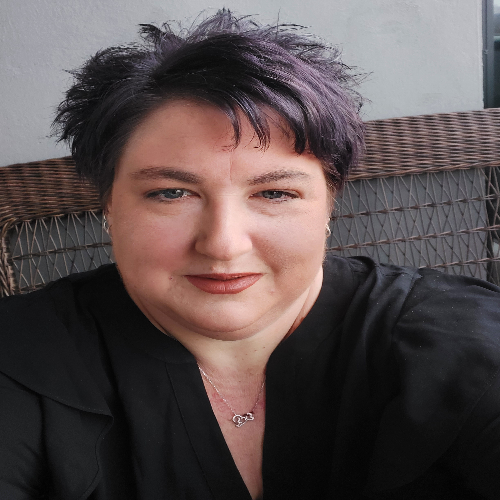 Charity originally graduated from the Personal Support Worker (PSW) program at triOS in 2006. After working in palliative care, she decided she wanted a career where she could still help people, but in a way that let her see changes in those she assists at work. With the pandemic making homelessness and addiction more visible in London, she felt that it was time to go back to school so she could play a role in combatting it. Connecting with the staff at triOS's London campus, Charity enrolled in the Addictions Worker program with the goal of making a positive impact on the marginalized community in the city.
"I wanted to change what I learned in school to focus on things like principles of addiction, pharmacology, structured relapse prevention, assessment, motivational interviewing, treatment planning with strong emphasis on case management and professional ethics. I really wanted to help create change in the lives of others".
Starting as a mature student, Charity had some apprehension about going back to school, but notes that one is never too old to learn. In the classroom at triOS, Charity says she enjoyed her experience with her instructor and fellow students. She became close friends with another student, and looks forward to maintaining that friendship throughout their careers. Her instructor, in addition to being patient and understanding, brought his wealth of experience in addictions and life skills to the classroom, and she enjoyed how he used his knowledge and experience to create an engaging learning environment. Charity also enjoyed the content of the program, where she was able to learn motivational interviewing and behavioural and trauma issues.
"I really grew and learned so much valuable information, knowledge and skills that prepared me for the field by taking the AW course. The added bonus was my instructors wealth and knowledge of being in the addiction field. One thing I'll never forget is you have to clean your own house first. If you don't take time to yourself and have your life in order how are you going to help others."
During her placement, Charity conducted research for a program that her host organization is developing, and now works as a full-time residential counsellor, where she plays an important role in her organization. She sees herself returning to triOS to study to become a Community Services Worker to further her education, but credits her instructors and the College for opening up a number of opportunities for her to fulfill her dream of helping people. For now, Charity plans to continue with her organization, but is committed to working hard to move up and work in programming. Every day that she goes in to work, she feels confident knowing that she has the knowledge and transferrable skills to make a difference in the lives of her residents.