triOS Never Failed to Make me Feel Comfortable Toward Achieving my Goals
October 22nd, 2020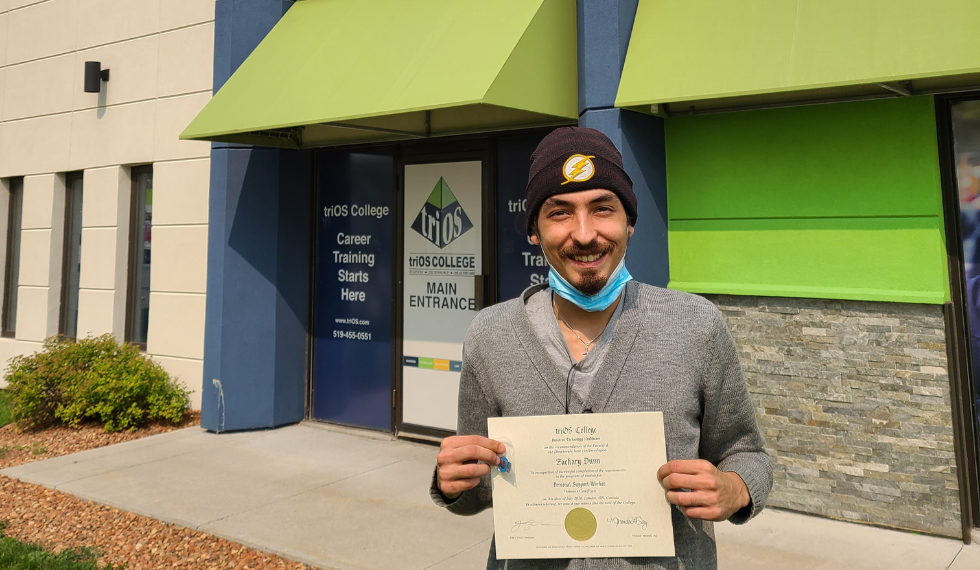 My name is Zachary Dunn and I graduated from the Personal Support Worker program at triOS College, London Campus and would like to share my success story.
After high school, I never had any idea if I was attending college, let alone where I was going to attend. When I decided finally toward a career in Healthcare, I was recommended to triOS College for a start toward a long-lasting career. When I initially inquired to book an appointment with the school, I was impressed that they were very eager to assist me before, during, and even after my time at triOS concluded. Whether it was funding, preparedness toward achieving a career by preparing a suitable placement in my field, or achieving that career after my schooling was concluded, triOS never failed to make me feel comfortable toward achieving my goals.
The Personal Support Worker program helped equip me for a successful career in my field. The combination of in-class practice and theory helped me to develop a deep understanding of not only how to be a PSW, but a great PSW. I am thankful that trios college has a comfortable, engaging, accepting, patient, and supportive environment and staff."
Visit triOS College's Personal Support Worker program page to learn more.