Meet Your Instructors – Noel Keshwar
October 14th, 2022
At triOS, we're lucky to have such knowledgeable, dedicated, and supportive instructors who play a role in each students' journey. Noel Keshwar, an instructor in our Video Game Art program, recently shared his experience, his thoughts on the video game industry, and his time at triOS.
After studying Classical Animation at Sheridan College, Noel got his first studio job in 1998, where he worked in the Digital Ink and Paint department. He worked on a number of classic Saturday morning cartoons, including Franklin the Turtle and Pippi Longstocking. His teaching career at triOS began 5 years ago, when he was invited to do a guest talk. After finding the talk rewarding and a welcomed break from the industry, he saw an open position and was soon a full-time faculty member at triOS.
In the classroom, Noel enjoys sharing his decades of experience with students and playing an active role in shaping the future of the video game industry. He also enjoys being able to blend art and technology, and shares that passion with his students. His industry experience also informs how he teaches; in studios, artists are given freedom and flexibility as long as milestones are being met. While the classroom is structured, Noel prides himself on helping his students build habits that will help them early on in their careers at studios by giving them the ability to choose how to manage their tasks along with teaching them how to prioritize tasks and problem solve.
"The way work is done in studios and in the industry is a lot different than in the classroom. In studios, students will have the freedom to work in ways that work best for them as long as milestones are being met, and that's something I want to prepare them for" says Noel. "By building time management, organization, and problem solving skills, I feel that my students enter the job market with habits that will let them transition easily into an industry job."
Some of his proudest moments in the classroom come when he sees students become motivated, find their niche, or when a portfolio starts coming together. He prides himself on being a mentor to his students and setting them up for success, often going beyond sharing his knowledge in the classroom and helping students prepare for the job market by coaching them as much as he can.
"Having such an impact on the future of the video game industry is something that I'm proud of, but it doesn't compare to those moments in the classroom where you see that everything just clicks and comes together for a student. Seeing all of the effort both my students and I put in the classroom come together as a strong portfolio is one the best parts of my job", says Noel.
Outside of the classroom, Noel keeps busy with a number of hobbies, including skateboarding with his kids, gaming (especially the Street Fighter series and third person adventure games), and running a YouTube channel with his family. He also dabbles in NFT's and block-chain and is developing an app in the education space that's set to release early next year.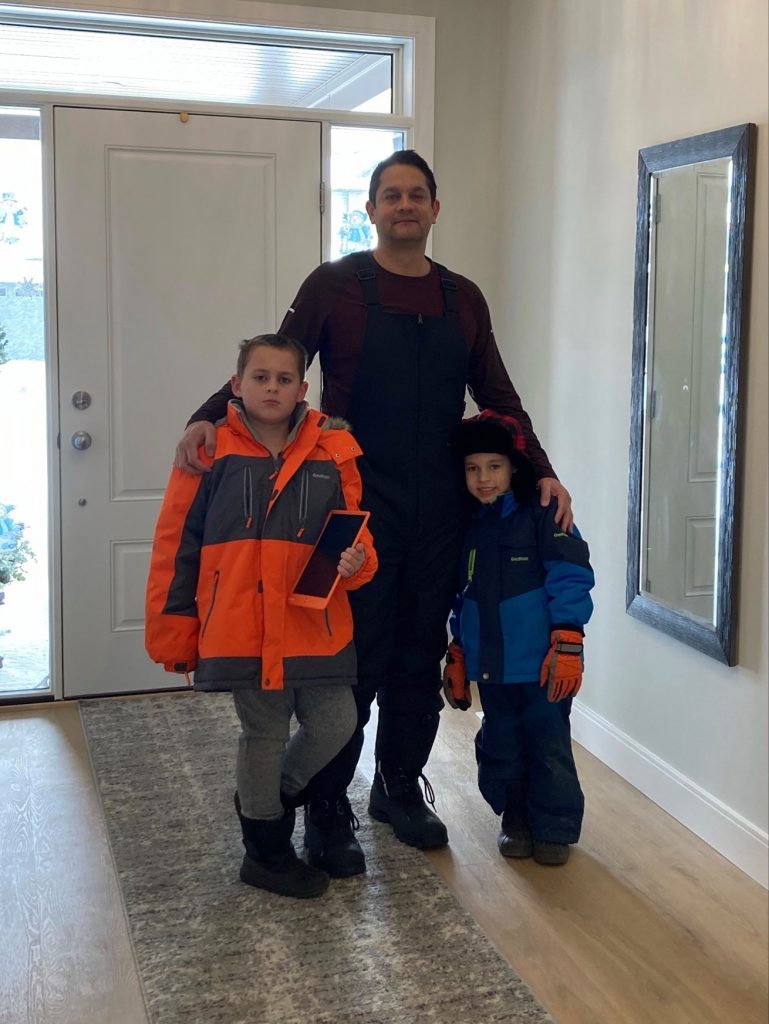 He sees the future of the video game industry as one where virtual reality and augmented reality become incredibly popular as better tech leads to another layer of a video games world with wearable devices. In Noel's opinion, the 3D space will lead to more jobs for video game artists, and the Video Game Art program at triOS is designed in a way that makes a students' knowledge and skill set almost entirely transferable.