I was finally able to do something I loved – Johnny's Story
November 17th, 2022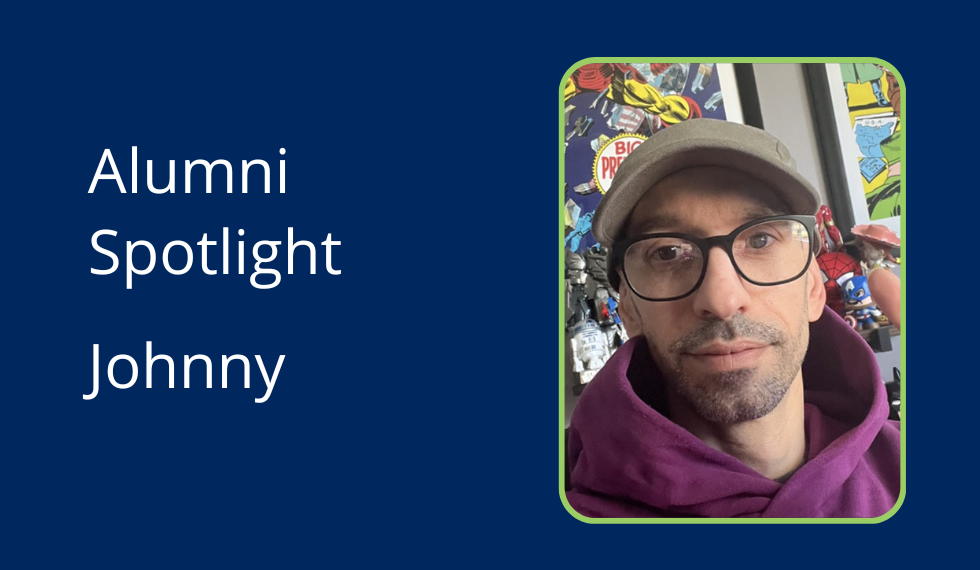 Growing up, Johnny always had an interest in art. Whether it was doodling in textbooks, spray painting, or drawing, he considered art a hobby of his. He was an avid gamer as well, with Contra as his favourite game growing up. After graduating high school, he went straight into the workforce and worked at a factory for 17 years. He enjoyed the money but wanted to make a career change. One day, his father saw a painting that he did of his niece and complimented it. Compliments like that were rare for Johnny. On his way home he heard a radio ad about triOS College and went in a couple days later to enroll in the Video Game Art program and then to his job where he gave his two weeks' notice.
"This meant the world to me that I was finally able to do something I loved"
Wanting to get out of factory work and into a job he enjoyed, the Video Game Art program was a perfect blend of his interest in art and in video games. He enjoyed the small, tight-knit community in the classroom and how his instructor became a mentor. The structure of his program also helped him in his transition to the industry, as he learned how to structure his work like a professional while still in the classroom. When he graduated, he felt he was equipped with the fundamentals that he needed to succeed, and more important, he learned how to learn in a rapidly changing industry where technology constantly evolves.
"Learning and being open minded is one of the most important things in this industry"
Johnny is currently a Junior Environment Artist at a studio that makes virtual reality games. While his dream is to work at a big studio, he enjoys his time at his studio, the projects he works on, and the relationships he's building with his colleagues and others in the industry. In his spare time, Johnny enjoys playing video games like Call of Duty, God of War: Ragnarok, and other RPG's. He's also building a game by himself based on one of his projects from school and plans to present a trailer in the near future.